Substrate Options For Your Printing Needs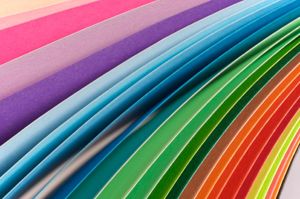 As the printing world has transitioned from offset to digital advancements, Minute Print has kept up with these changes to effectively serve the diverse needs of our customers. Over recent years, we have discovered many advantages to digital printing - including shorter turnaround time, cheaper low volume printing, and better production accuracy.
One of the major benefits offered by digital printing is the opportunity to use a variety of substrates. Constituting as the type of surface in which a print material is mounted, a substrate could include paper, photo paper, canvas, glass, metal, marble, and many other substances.
Our high-tech equipment allows us to accommodate printing on a variety of substrates, such as matte, gloss, and high gloss. We are also able to mount materials on extremely durable substrates like styrene (hard plastic) and foam core. These tend to be great options for sturdy signage or large poster boards. They are also lightweight enough for big displays, canvases, and textured stocks – all which have a long shelf life.
Examples of applications that use a variety of high-quality substrates may include:
Desktop publishing
Fine art  
Print-on-demand (i.e., personalized photo books and calendars)
Advertising (i.e., outdoor banner ads, event or trade show signage, personalized direct mail campaigns)
Photography
Architectural design (i.e., digitally printed wall murals or floor graphics)
If you're overwhelmed by the variety of options, we offer a comprehensive media guide that assists in helping you review and choose the best substrates for your specific project.
Based in Buffalo, NY, Minute Print is your one-stop shop for all your printing needs. Call us today at (716) 834-1895 to learn how we can assist you!