Are You Ready For The Holidays? We've Got You Covered.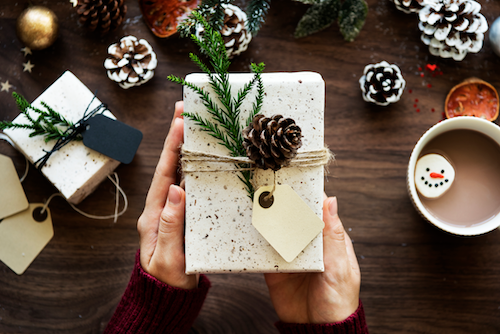 As the holiday season rolls around, most organizations have already begun to think about their holiday printing needs. However, corporate holiday gestures aren't just acts of goodwill – they can serve as a powerful marketing tool to boost your bottom line and enhance business relationships. Rather than view holiday printing as a hassle, look at it as an opportunity to boost your company's brand and end the year with a bang. Not convinced?
Let's explore some holiday printing ideas to get you started.    
Greeting Cards
In general, many companies opt for traditional custom holiday cards featuring their logo and brand colors. If done with a personalized message, sending greeting cards is a great way to show customer or client appreciation while spreading some holiday cheer. You can also customize envelopes and address labels to further reflect your brand identity on each card. With so many types of styles available, it's never been easier to create a memorable card that resonates with your stakeholders. And, if you're looking to save on cost, consider sending postcards which are the cheapest form of holiday mailers.
Calendars
If you'd like to give more of a gift item, you may want to consider holiday calendars. Who doesn't want to be on their customers' or clients' radar 365 days of the year? Small tri-fold desk calendars can easily be placed in offices where they'll be seen year-round. Designing a calendar also gives you an opportunity to be creative with your branding. For example, you may want each month's picture to represent a theme that reflects a different aspect of your business. Being both a festive and useful gift, a holiday calendar is sure to be a hit with everyone.
Banners
An underestimated tactic is the use of banners with holiday greetings. If you don't have the money for a mass mailing, hang holiday banners up in your workspace where customers or clients can see them. This is a good option for retail businesses or doctors' offices, as you can directly target your clientele and create a festive atmosphere. Because visuals are so influential in marketing, banners can be very impactful in attracting the attention of others and making sure your holiday message is captured with beautiful imagery that reflects your organization. 
Based in Buffalo, NY, Minute Print can fulfill any of your holiday printing needs, no matter how big or small. Don't put off your holiday printing projects any longer and get in touch with our team today!