During this season...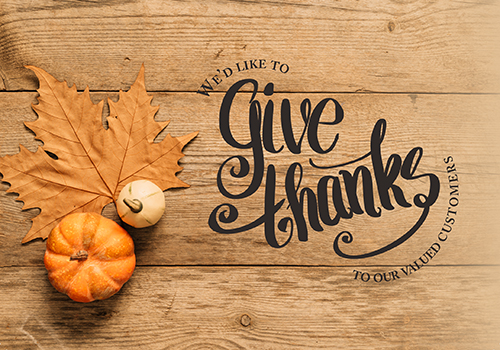 In this time of gratitude, we give thanks for you.
We value your patronage and appreciate your confidence in us.
Counting you among our customers is something
for which we are especially grateful.
-----  From ALL OF US at Minute Print Inc.  -----
We Wish You a Very Happy Thanksgiving!